Your Civil Litigation Advocates
We deliver impeccable client service and offer strategic, practical solutions to solve complex problems
Serving Clients Across The Kansas City Metro Area And Nationally From Our Office In Overland Park
In Civil Court, Details Don't Just Matter – They Are Everything
Whether prevailing over large banks in court for making bad loans, or challenging mortgage companies for overcharging foreclosed homeowners, or fighting for the rights of clients in employment law cases, the attorneys of Snyder Law Firm LLC understand that careful research and analysis leads to stronger cases and better results.
After working for some of the most prestigious firms in Kansas City, Paul and Karen Snyder formed Snyder Law Firm LLC to bring their focus on details to clients and provide more cost-effective, personalized service only possible at a smaller firm. Since 2007, they have represented clients in many types of complex litigation, from financial and consumer class actions and workplace-related litigation to juvenile and family law cases.
Beyond the world of litigation, the Snyders also apply their ability to discover and utilize details in other areas, such as contract review and small business advising. Here too, details matter – sometimes making the difference between a smoothly conducted legal process and one riddled with conflict.
Get to know the lawyers of our firm by calling our office in Overland Park at (913)-685-3900. We work with clients across the Kansas City metropolitan area, and our attorneys are licensed to practice in Kansas and Missouri.
Team Players Representing Both Plaintiffs And Defendants
Our attorneys have years of experience filing and defending lawsuits across the country, as well as in the Kansas City area. They have represented both employees and employers in employment law matters. This versatility gives every client, regardless of practice area, the benefit of their experience standing in the opposing counsel's position. They often correctly anticipate how the other side will react to a given strategy and how to mitigate any potential negative outcomes.
Our firm has partnered with other law firms, locally and nationally, as they've pursued important cases. They understand that their experience is augmented by a close relationship with their clients as well as other legal professionals who can advance the client's case.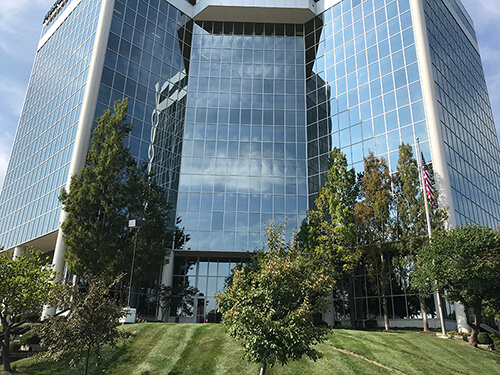 Learn more about our firm's approach and the backgrounds of our principal attorneys, Paul and Karen Snyder.
Midwestern Rates And Courtroom Demeanor
I engaged Paul Snyder and his Firm to file lawsuits against one of the largest banks in the U.S. for breaches of representations and warranties in the sale of commercial mortgage loans.  The bank was represented by one of the largest and most respected New York-based law firms.  Paul and the litigation team he assembled won a jury verdict on all counts in one case and won a jury verdict on multiple counts in a second case — at Midwestern rates and with a courtroom demeanor that played much better with the juries than the bank's Wall Street team.
–Roy H. Owen, Former Managing Director of Commercial Loan Special Servicer
The Best Decision We Could Have Made
Hiring Karen Snyder to handle our case was the best decision we could have made. From the start she was upfront and realistic regarding expectations and went above and beyond diligently covering every detail. Her dedication to achieving the best possible result for us was impressive.
–Kansas City-Area Small Business Owner
A Consummate Legal Professional
Paul Snyder and Snyder Law Firm provided excellent legal counsel on a $1 billion reps and warranties case that I led on behalf of my prior employer.  This was preceded by Snyder Law Firm presenting cases before two federal juries and prevailing both times!  Paul is a consummate professional and legal expert that does not disappoint.
–Jackie Trojanowsky, Chief Investment Officer, Gavilan Capital
Probate Litigation Avoided
Paul assisted my family, consisting of five beneficiaries from Texas, with a probate estate and trust for a deceased family member living in Kansas at the time of death. In addition to the estate and trust, we had a second complicated related matter that had the potential to generate significant litigation. As result of his skillful guidance and strategy, we obtained a great result, and litigation was avoided.
–Trust/Probate Beneficiaries
Contact Snyder Law Firm LLC for your civil litigation and other representation needs.